We initiated this project in July 2021 and started conducting a Scoping Session, Product Discovery Workshop, UX Research, and Wireframing and created the Roadmap.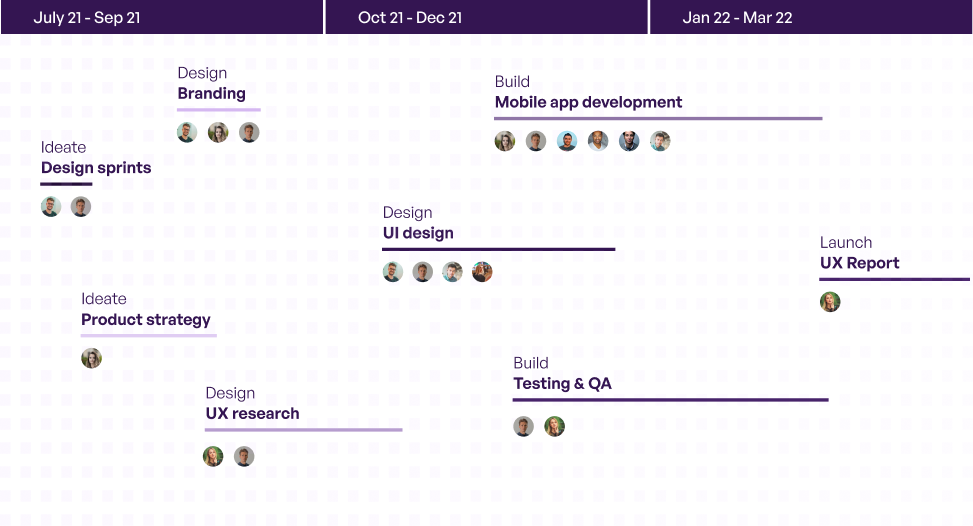 Project challenges
The primary challenge in developing DoughFi's payment system was to create a seamless user experience that allowed merchants to transact cashlessly using the Stellar Network. Additionally, the team needed to build the system to handle the high volume of transactions expected once it was launched. Moreover, the system needed to be secure and ensure that users could quickly and easily access funds while ensuring compliance with relevant regulations.
Our process
Going with our process, we conducted an initial Scoping Session to understand DoughFi's long-term vision.This was followed by a Product Discovery Workshop to validate the idea and gather insights from potential users. We then conducted a Design Sprint to finalize the design and user flow for the platform.
Scoping session
To develop a clear understanding of DoughFi's requirements and goals, we began by identifying the critical problems faced by high-risk merchants, including dispensaries, and how a crypto payment system would solve them. We also identified key stakeholders and conducted a thorough analysis of their needs and pain points.
Discovery workshop
After the scoping session, we conducted a product discovery workshop where we collaborated with key stakeholders to define the product's features and user stories. We used design thinking principles to develop a customer-centric solution, ensuring that the platform was intuitive and easy to use. We also created a product backlog and prioritized the features that would be most impactful.
Product design sprint
Next, we conducted a product design sprint using agile methodologies to design the platform's user interface, incorporating feedback from key stakeholders. We also developed a design system that would ensure consistency and cohesion throughout the platform. Our team also worked on developing the platform's information architecture to ensure that it was intuitive and easy to navigate.
Product strategy
Based on the insights gained during the product discovery workshop, we developed a product strategy for DoughFi's payment system. This included defining our goals and objectives, and ensuring that they were aligned with our stakeholders' needs. Our team also conducted a competitive analysis to ensure that we were providing a unique and innovative solution.
Roadmap development
In our roadmap development phase, we broke down our features into sprints, ensuring that we were delivering value to our stakeholders at each stage. We also defined our key metrics and created a plan to measure our success. Our team also ensured that our roadmap was flexible, allowing us to adapt to changes in our stakeholders' needs.
Design
Once the product's functionality and user flows were defined, the next step was to create a cohesive design system for DoughFi. The design team worked on creating a consistent visual language that would align with the product's branding and ensure a seamless user experience. They created a set of design principles, typography, color palette, and iconography that would be used throughout the application.
Design system
The design system was created to ensure consistency across all the touchpoints of the product. This included the app, website, marketing materials, and other digital assets. The design system consisted of a set of guidelines that detailed how every design element should look and function, including buttons, forms, and navigation. This helped the design team to work faster and with greater consistency and ensured that the product would look and function in a cohesive and recognizable way.
Information architecture
Creating a solid Information Architecture was critical to the success of DoughFi. The product was designed to provide a simple and intuitive experience for users, which required a thoughtful approach to organizing and presenting information. The team used card sorting and other UX research methods to develop a clear understanding of how users expected to interact with the product. They used this information to develop a structure that was both logical and easy to navigate, making it simple for users to find the information they needed.
Building the UI design
Once the information architecture was in place, the design team began building out the UI design. The team did prototyping to test and refine the design, ensuring that it met the needs of users while also aligning with the brand's visual language. They worked closely with the development team to ensure that the design was technically feasible and that all interactions were smooth and intuitive.
Typography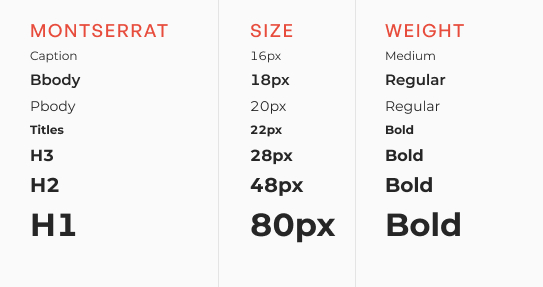 Buttons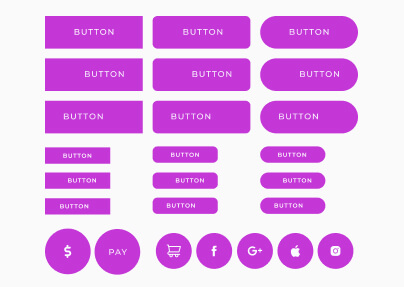 Iconography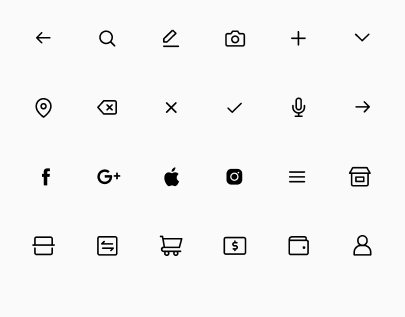 Colors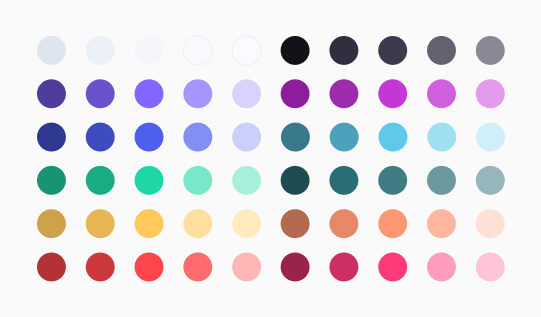 Development & deployment
Once the UI design was finalized, the development team began building the product. They used an agile development approach, which allowed them to quickly iterate on the product and respond to feedback from stakeholders. The team used continuous integration and delivery practices to ensure that the product was stable and scalable and that new features and updates could be rolled out smoothly.
Product management
After launching the payment system, we provided ongoing product management and support, including monitoring user feedback, tracking key performance indicators, and identifying opportunities to enhance the system's features and functionality. We worked closely with the design and development teams to ensure that the product was meeting user needs and that it was delivering value to the company. We also worked on developing a product roadmap that outlined the key milestones and features that would be developed in the future.